Why List With Us – See how we market your home for sale
According to a 2012 NAR (National Association of Real Estate) Home Seller and Buyer survey, 91% of home buyers started their search for a home online. In fact in that same report, when asked where they first learned about the home they purchased – 42% said the internet. Quality Marketing and internet exposure can lead to more buyers looking for Newport Beach, Corona del Mar and Costa Mesa homes for sale. More buyers can mean more offers, higher prices, faster closes and better deals for the seller. Our real estate marketing is unmatched.
Quality Photography
Quality well-lit, wide angle photos are perhaps the most important part of the home marketing. Not only are these photos used in our local MLS that are seen by buyers agents and their clients, but also used to promote the home for sale in our marketing brochure, property website, YouTube video, virtual tour, and other marketing that gets syndicated out to many other real estate searchable websites like Realtor.com, Zillow, Tulia, dotHomes, Oodle, and many other websites.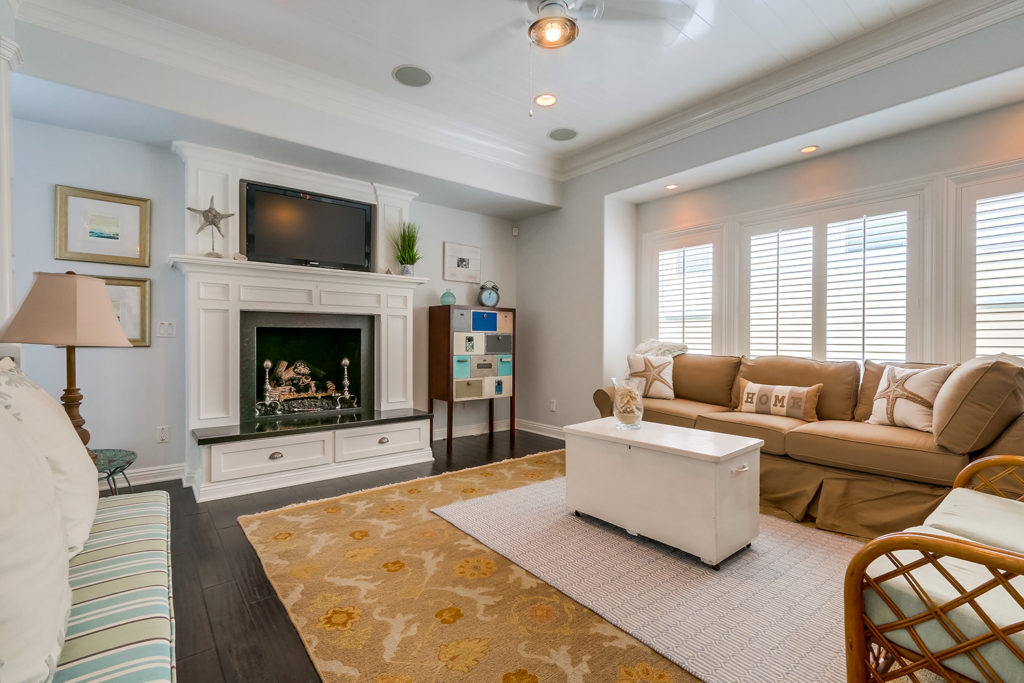 Color Brochure
We create a 2 or 4 page color brochure for every property. These brochures are passed out to buyers attending an open house, added to a brochure box attached to the yard sign, or dropped off to other brokers offices. A pdf version of the brochure is added as a download option to all our marketing: property website, virtual tour, and such.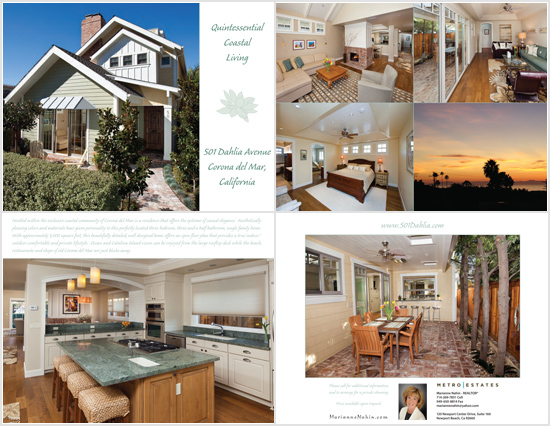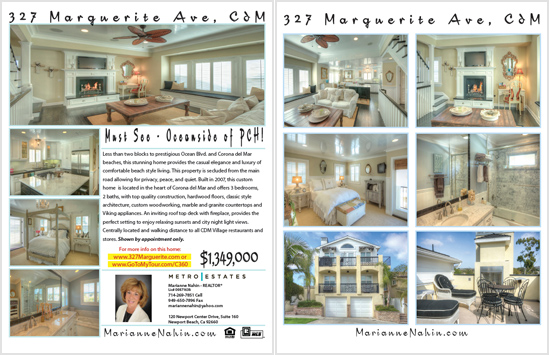 Property Website
We promote your home for sale with a dedicated property website using your street address as the domain name. This website is promoted on the marketing brochure, newspaper ads, rider on the for sale sign, and other marketing.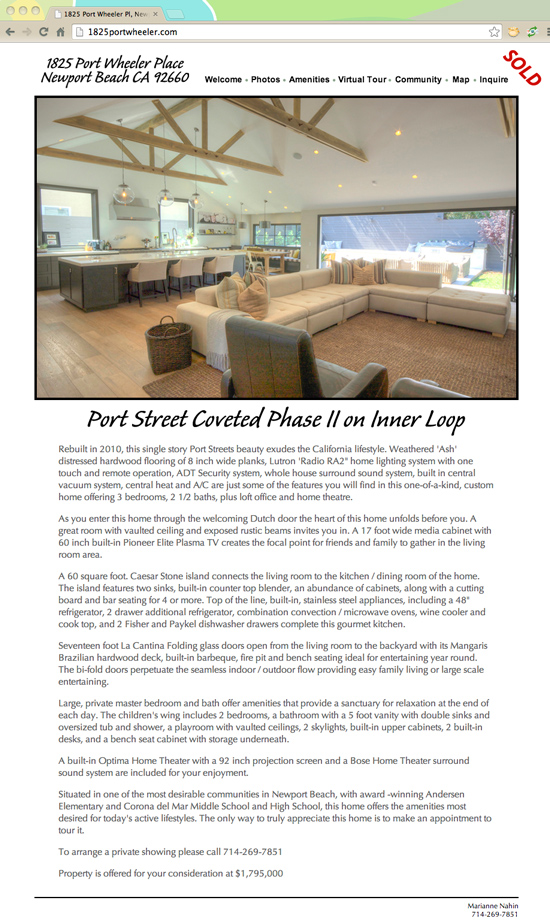 Web Address on Rider
We create a rider that is attached to the yard sign that promotes the property website and include a QR-code that sends a smartphone buyer to the YouTube video we create for the property.

Virtual Tour
We create a virtual tour for each property. An unbranded virtual tour is uploaded to the MLS so when buyers agents sent a link of this property through the MLS to their clients, the virtual tour is included.  The branded version is promoted on the property website, our other marketing, and is included in many real estate searchable websites like REALTOR.com, Zillow, Trulia and others. This creates additional eyeballs on the property for sale. You never know where a buyer will come from.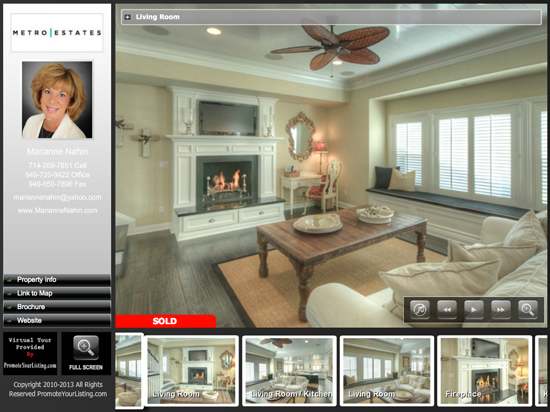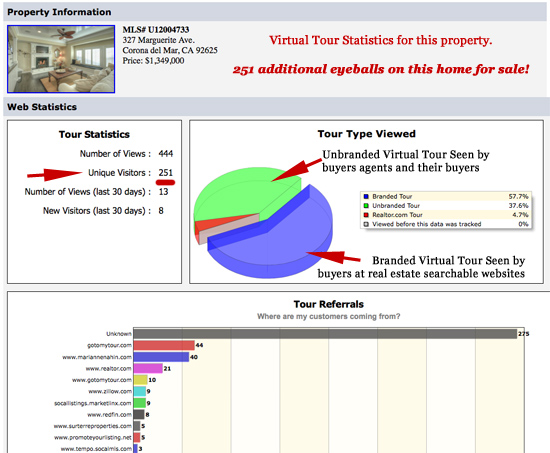 YouTube Video
We create a YouTube video for each property. The video is promoted throughout our marketing. The property video can show up on google video searches increasing buyer awareness.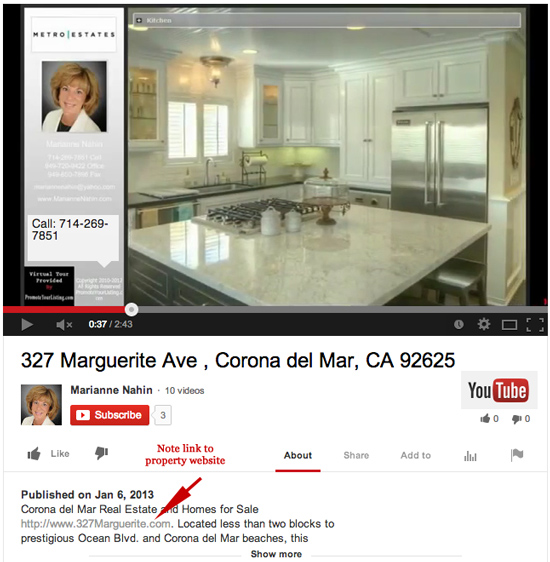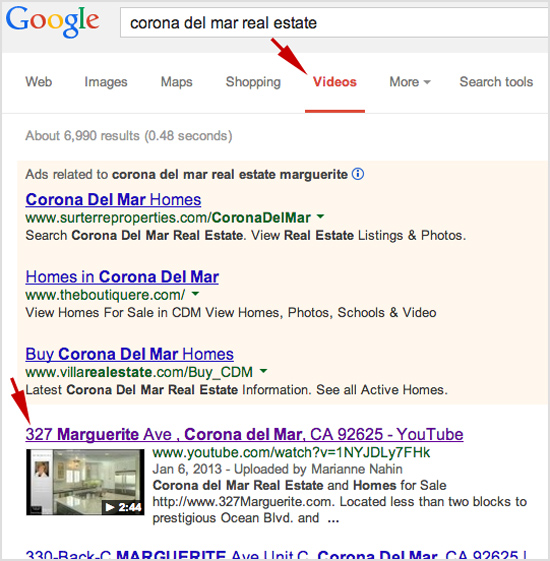 Craigslist Advertising
QR Code to YouTube Video
Print Ads – Daily Pilot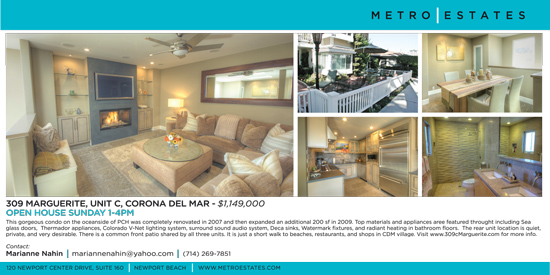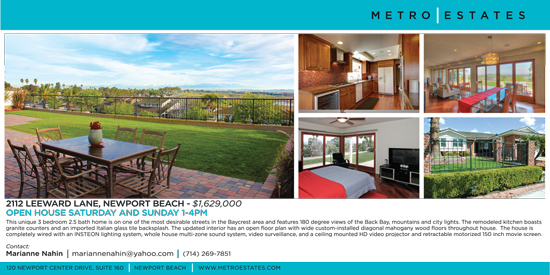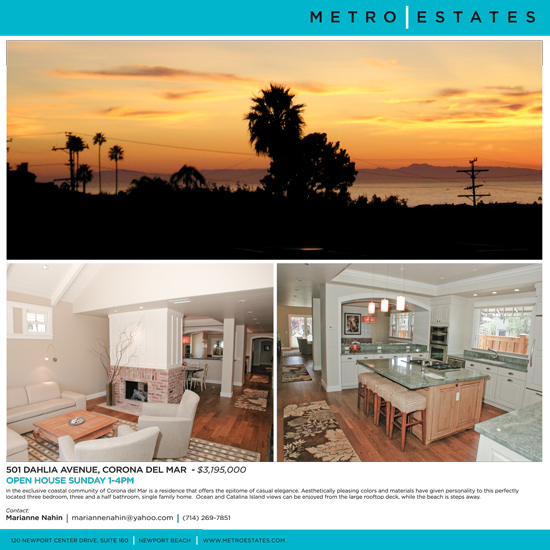 Open House and Broker Tours
Google Pay Per Click (PPC) – NahinGroup.com
Google Pay Per Click (PPC) – YourHomeForSaleWebsite.com