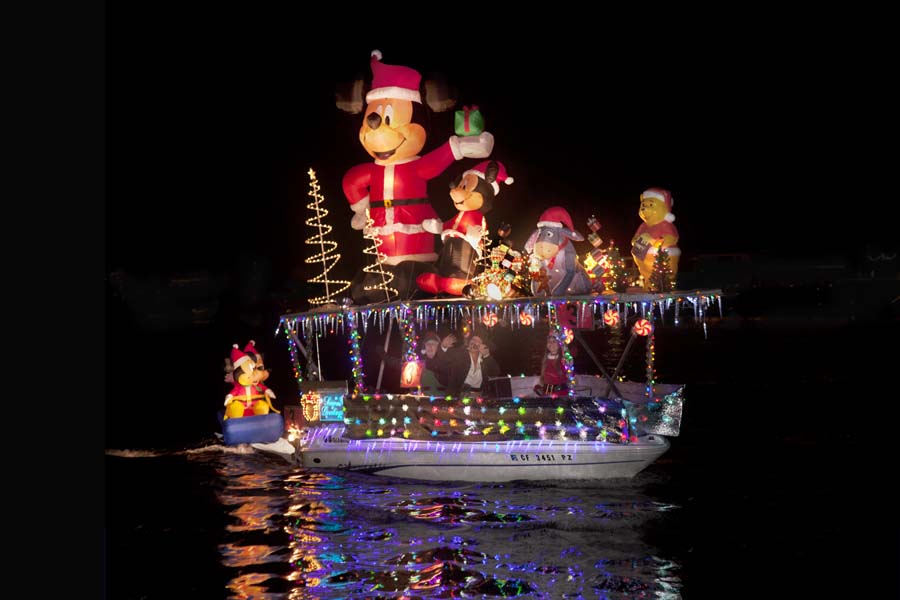 December 17-21, 2014 – Celebrate the 106th Newport Beach Christmas Boat Parade, the nation's longest running lighted holiday boat parade.
Beautiful multimillion dollar yachts, kayaks, canoes and other small boats will light up the harbor as a dazzling array of holiday lights and music fill the air at the Christmas Boat Parade. Many of the boats will be richly decorated with animated Christmas scenes accompanied by music and costumed carolers. Some boat owners in the past have spent over $50,000 to decorate their vessels for the event. The Christmas floats will wind their way some 14 miles around the harbor to give viewers in restaurants, yacht clubs, on public beaches, and in private homes an incredible sight that has delighted millions of people for a century.
More information here.